Cyber Week Sales I Actually Shop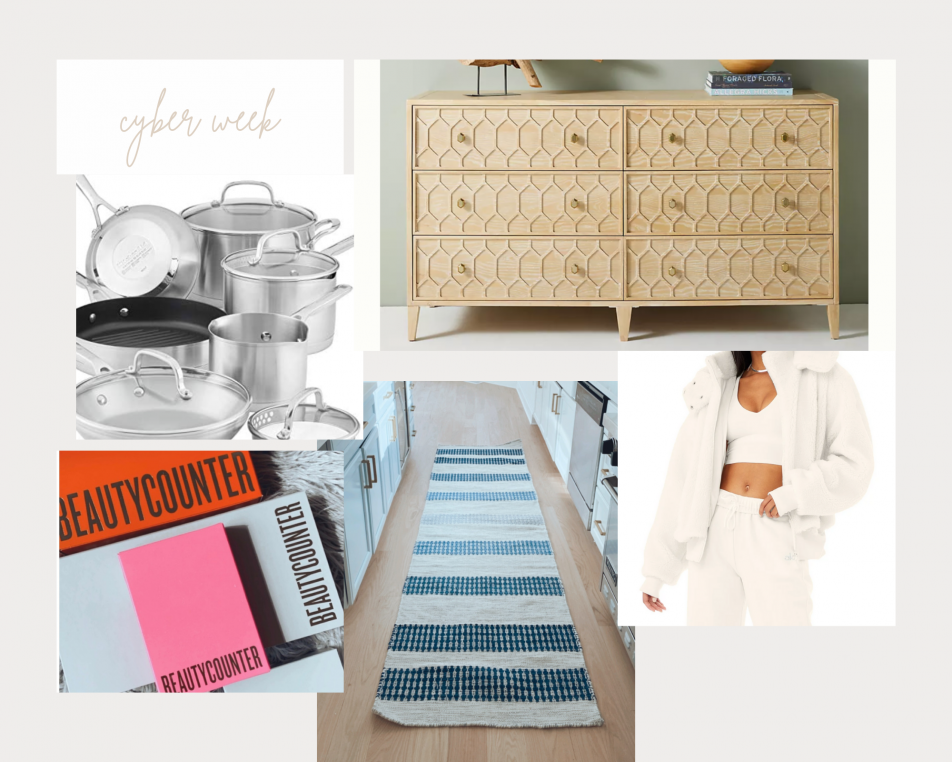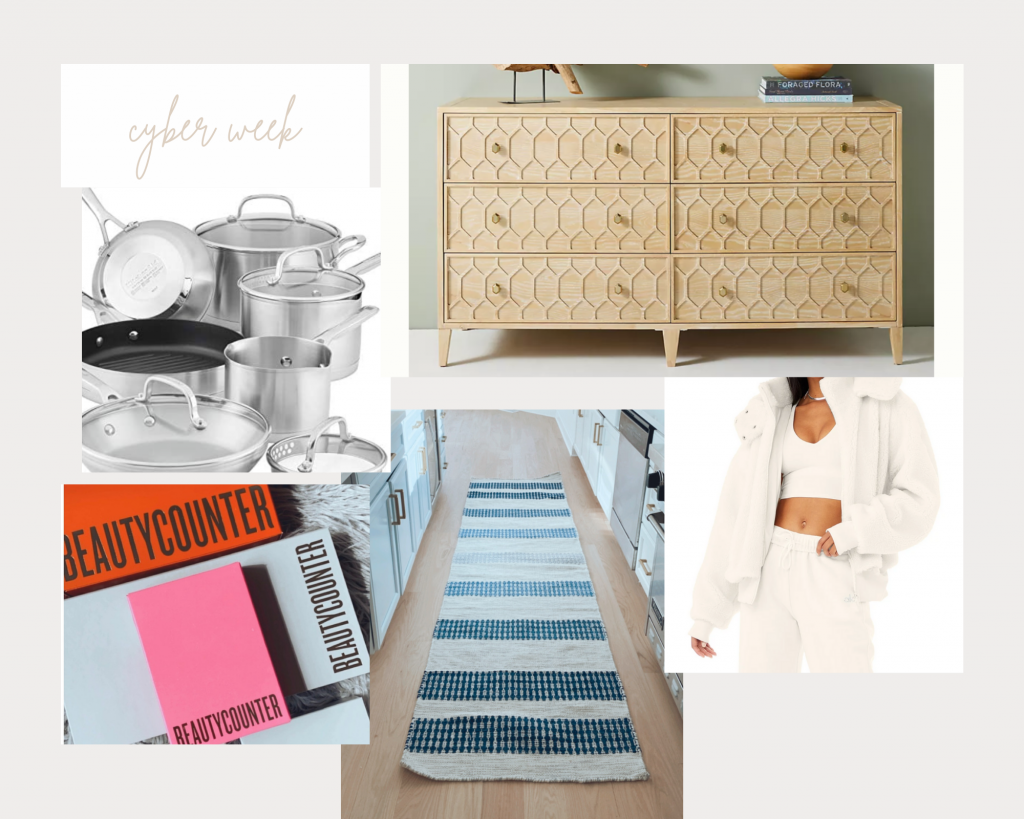 As I try to simplify my life this year I'm doing things a little differently for holiday content. Rather than a total dump of all the possible cyber week sales happening, I'm sharing the few one I ACTUALLY shop.
Cyber Week and Black Friday can be pretty overwhelming. But if you know and make a list of what you actually need, that takes some of the stress away. When you get distracted by all the shiny savings, it can keep you away from really moving the needle on completing your holiday list.
This year, our big focus is getting furniture deals for our new house. But there will definitely be more shipping. So here are the places and brands I'm shopping…
Cyber Week Sales I'm Actually Shopping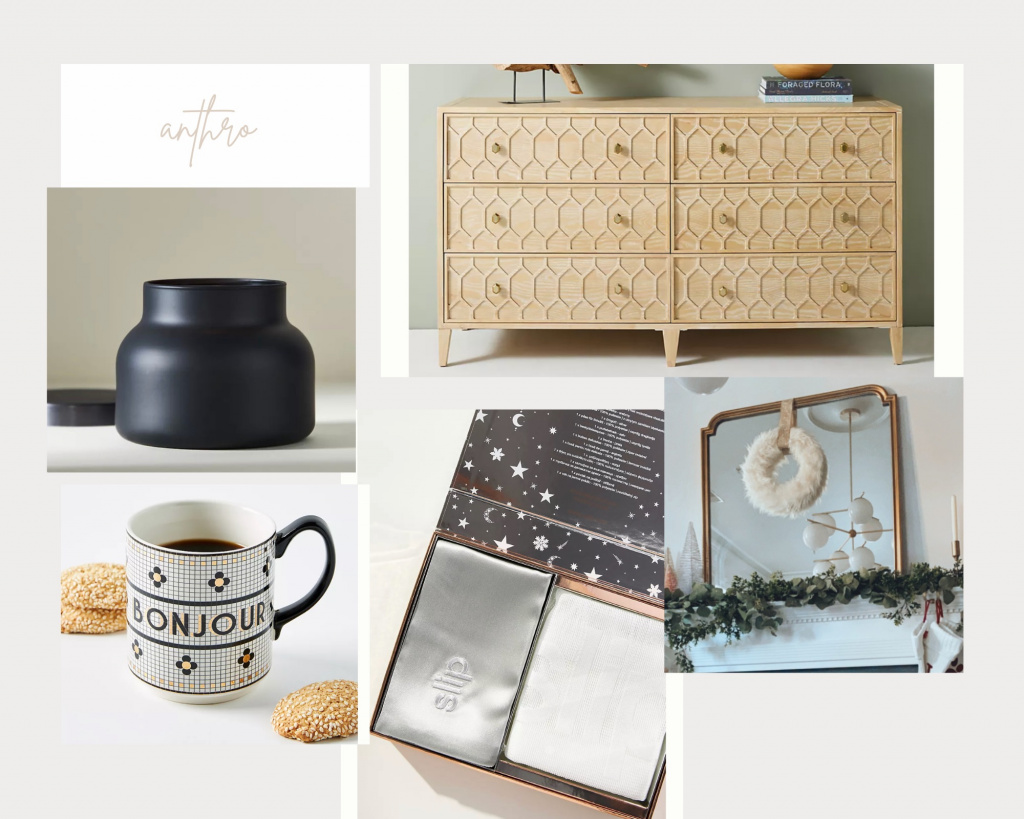 I feel like I make a purchase every year at Anthro. On past Black Friday deals I have purchased big items like this sofa and the mirror on my mantle. But also smaller items like holiday candles, ornaments, and gifts under $50. This year, we are eyeing this six drawer trellis dresser for out bedroom on the Eastern Shore.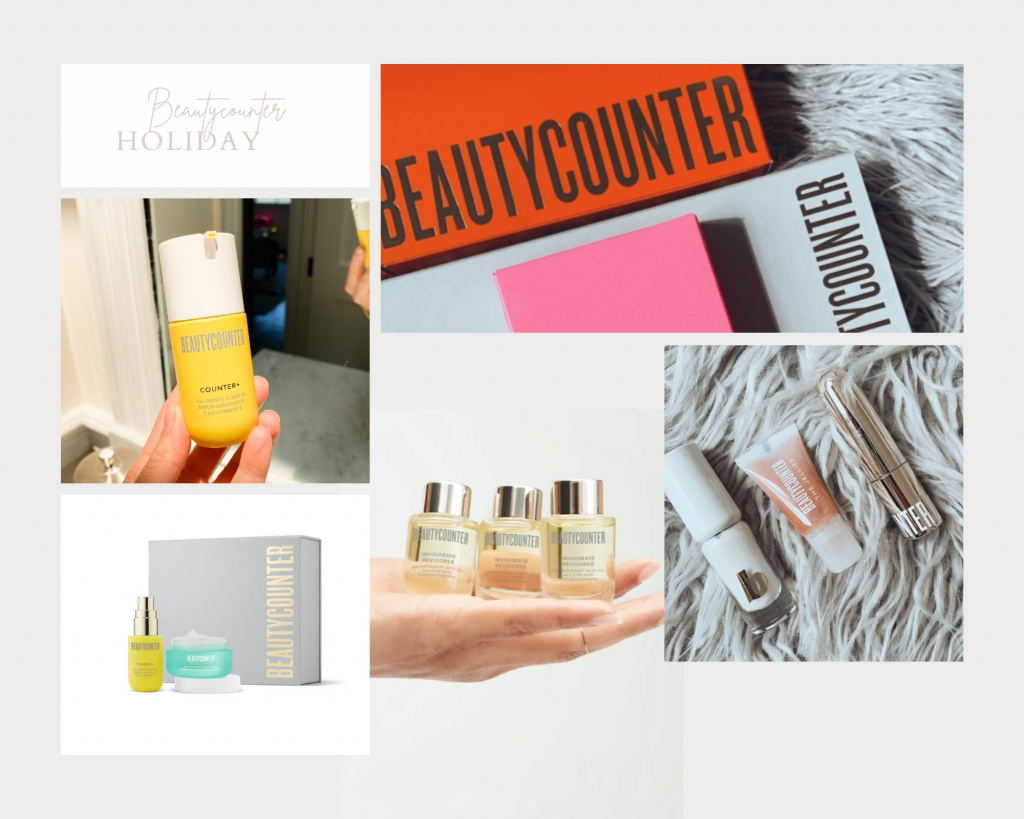 Beautycounter
Yes, I shop this sale every year. It's a great way to stock up on favorites like theVitamin C Serum and grab a holiday gift. Since their Black Friday sale has been happening for a few days, I picked up this fun set! Read more about the Beautycounter Holiday Sets in this post.
Local Small Businesses
While I have already hit up a few local spots for kids' presents and my Toys for Tots donation, I still have more local businesses to support. Check out your local hair salon, spa, book store or boutique to support this Small Business Saturday.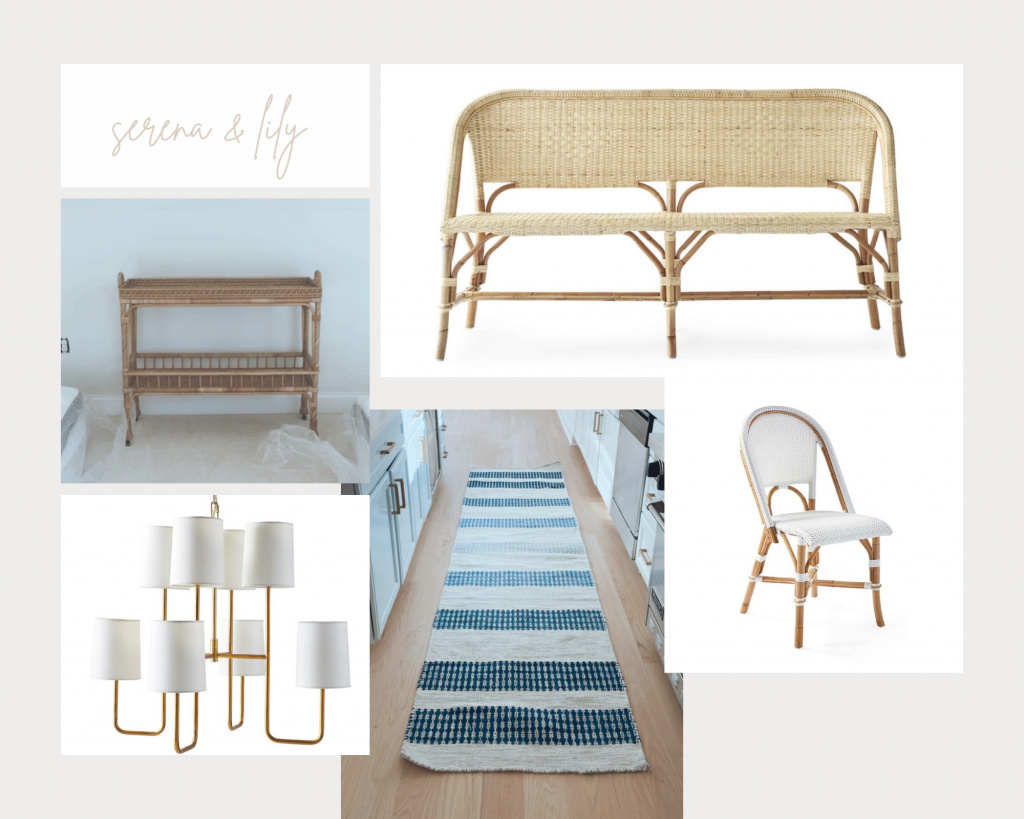 We've made quite a few purchases for the new house from here and have been loving them all. Just check out this kitchen set up! I've purchased most items on previous sales and need to pick up a few more pieces on Black Friday. This year, you can save 25% sitewide!! Starts 11/22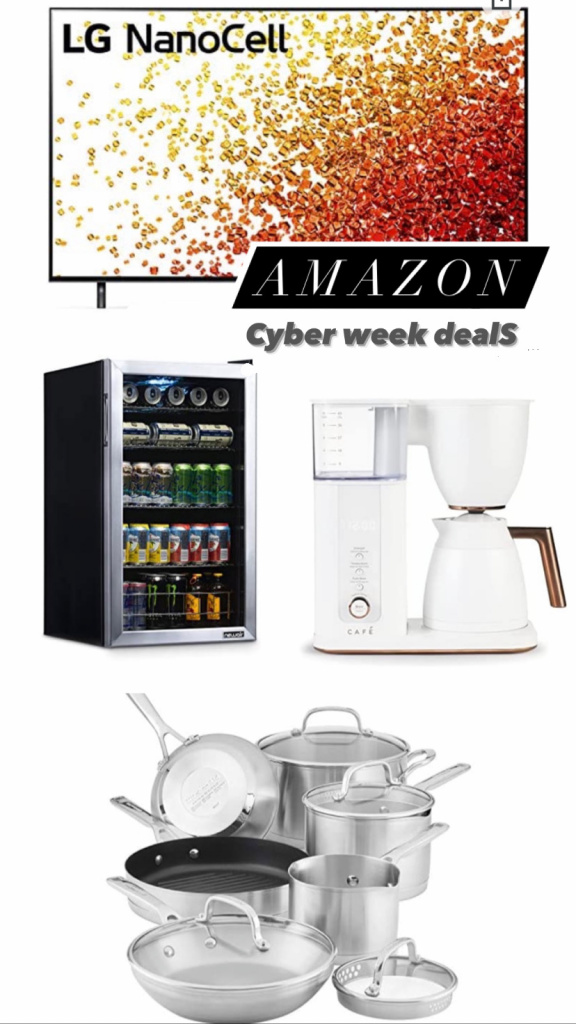 As I work towards filling up the house with essentials, I just starting eyeing some early deals on Amazon.   I'm definitely getting this Kitchenaid Cookware set.  Jeff just ordered a TV too.  We need lots more like toasters, beverage fridges, mixers, and coffee makers,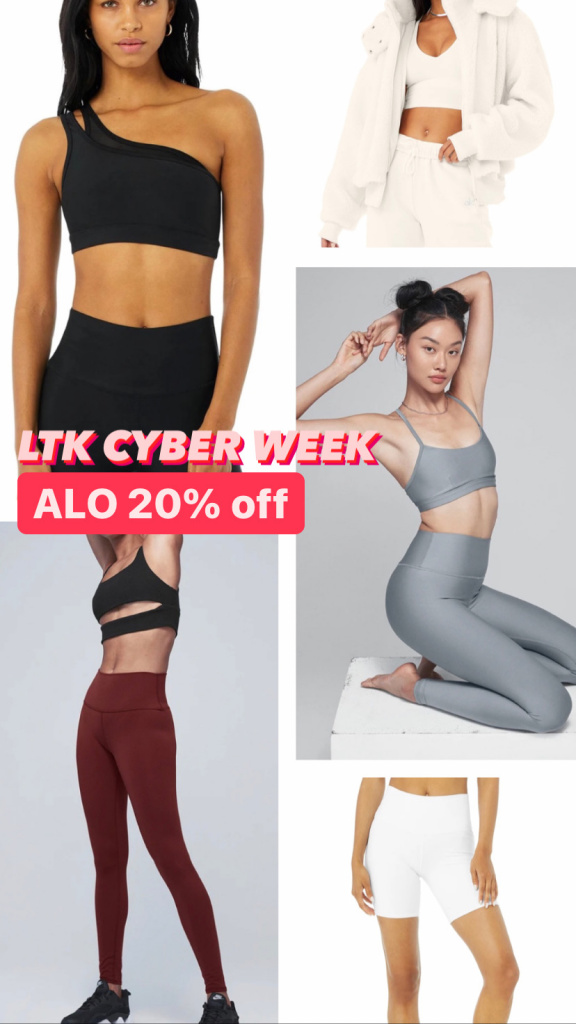 This is part of LTK's Cyber week deals.  You save 20% off sitewide.  I'm always on the lookout for more activewear to keep things fresh for my workouts and I love Alo Yoga sets. 
MORE ON CYBER WEEK
Between shopping these sales I'll be visiting family up in New Jersey and friends in New York City. On the way back we'll head over to the Eastern Shore to check on progress at the house.
And you know I'll be working out!! If you haven't checked out my online workouts, click here to learn more!! I offer LIVE classes and on demand classes. And you get a 7 Day FREE TRIAL on monthly and yearly subscriptions!
I hope you have a wonderful Thanksgiving weekend and save big.
xox,
kellie
SHOP CYBER WEEK DEALS